We have always championed the women in our family and today, above all, is when we celebrate all of them at once. Past, present, and future, they are the ones that have cared for us through the good times and the not-so-good. Let us begin with a brief introduction. We are the Rothchild family and we are on a mission to create wines and champagnes worth sharing!
Tayson Pierce is the culmination of the three children Taylor (myself), Pierce, and Grayson (the eternal baby of the family).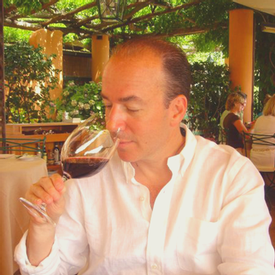 Our Family Tradition
In order to get the full picture, we will start where it all began, with my Great Grandfather, Nathan Rothchild. Nathan was a pioneer in his day and had a passion for wine, a novelty for Americans in the 1960s. He loved it so much that he began secretly making it at his summer home in Saratoga Springs. Nathan's winemaking had a profound influence on his son Herbert and ultimately on his grandson, my father, Eric J Rothchild. An enthusiastic traveler, Eric's travels led him to the greatest wine regions of the world, where he tasted at the most prestigious wineries. Ultimately his passion to learn, collect and consume wine would, like his father's, turned into a passion for crafting his own.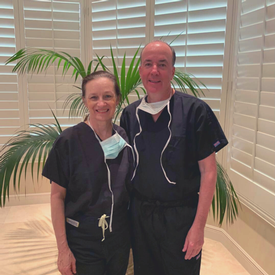 First, A Love Story
In the '80s, Eric met my mother Susan in what always sounds to me like a great story for a Rom-Com movie. They met during Eric's first week of his medical internship, in a hospital in California, while attending the same patient; Eric as an ophthalmologist and Susan a nurse. Eric would make numerous attempts to get my mother to go on a date with him, to no avail. Although one day, he made one of his famous "Dad" jokes, which made her burst out laughing. She accepted his offer to have lunch in the hospital. It was all a fairytale after that. They married in 1986, in a traditional ceremony in Boca Raton, FL at the iconic Boca Raton Resort. Three years later they had me, their "favorite first son", followed by my brothers Pierce and Grayson.

Planting Roots
We grew up in Boca Raton, not exactly the epicenter of winemaking. After accomplishing a successful career as an Ophthalmologist, Eric decided to plant some roots (forgive the pun) in Napa Valley. After years of traveling to wine countries all over the world, it was time for them to have a place to call their own. We spent our teens living in Napa Valley each summer, working summer jobs at wineries, and developing our own appreciation for wine. Eventually Eric decided, like his grandfather Nathan, to take up the family hobby with prolific passion.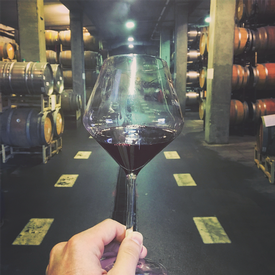 Tayson Pierce is Born
In 2005 the prototype of what would become Tayson Pierce Wines was made. We've learned a lot since that first vintage, most of which we'll discuss in-depth at a later date. All along though, we've strived to create the best single-vineyard wines made of the highest quality fruit from vineyards focused on sustainability. This will forever be our focus, without compromise.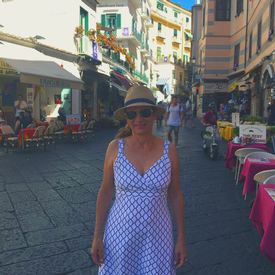 Our Matriarch
In honor of Mother's Day I would be remiss if I didn't introduce the matriarch of the family, Susan Rothchild. I asked the family what they love most about our mother; it's evident how much we love her. Even though Mother's Day will likely be from a Zoom or Facetime this year, mom – we hope you know how much we love, adore, and admire you for all you've done for the family.
Grayson, the youngest, says, "Mom cares about everyone else more than herself. That's one of the many reasons I love her."
"As I raise my glass of Eric Philippe, this is to you mom. "We love you for your boundless love, relentless care no matter the situation, kindhearted nature, love for animals, genuine honest, and constant thoughfulness for your loved ones!"

Love, Taylor
Pierce, my middle brother, says, "She is by far the most caring individual I have ever met. Her love for us is so much it gets annoying at times (joking). She will drop anything she is doing in a second if you need her help. She does nothing but think of others and never about herself. I am lucky to have her as my mom."
Eric adds, "I love so many things. To name a few: her inner and outer beauty, her commitment to her family, her stability, her honesty, her love of animals, and her spirituality. I'm as much in love with her as the day I met her."

We Toast To You
Our mother's, past, present, and future have been and will always be at the backbone of this family. They cared for us when we were young and now that we've grown up they provide relentless love and support when we need it most. Last but not least, they make great official taste-testers for our wines. Cheers to you, mom, and all the other mothers out there today who do what you do. We salute you and hope you are enjoying this special day.
If you still need a Mother's Day gift, we're offering $10 shipping on a dozen Rosé wines from either Tayson Pierce Wines or Champagne Eric Philippe. You can shop here.